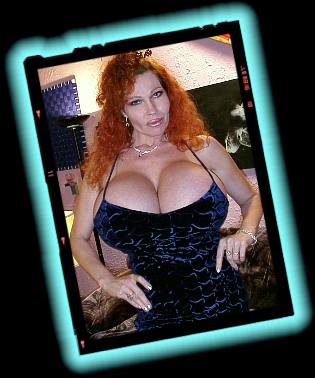 Go to Teddi's PhotoClub

Teddi Barrett
This cute and cuddly carnal creature first brought her womanly wiles to hard-core in 1996. Before that, one would never guess that she worked as a mechanic and machinist. Even though Teddi was one of the best at handling crankshafts and gave great head (work) she tired of the long hours. She went back to school, got her GED, then went on to attend college for 2 years at USA working toward a major in physical therapy. Maintaining a 3.7 grade point average was not easy especially since she was working two jobs to support her family so she found another job. Guess what that was! That's right, Teddi started dancing at a local club in 1995.
In 1996 Teddi came to Hollywood to hit the big time! Being new and a lot naive she was approached to do a nude layout in a mature kink magazine even though she was over 12 years too young (she was told she had a mature look); She accepted, not realizing that she would be stereotyped and discriminated against by many directors. But this Southern Belle of French, Irish and Native American ancestry had never had anything come easy, so she succeeded whereas thousands of others cum and go! With her captivating exotic looks and her truly warm and outgoing personality she proceeded to seduce and entertain audiences worldwide.
In late 1997 and 98 Teddi took time off for yet a third family addition. Now she's back as you can see, in all her luscious glory, bigger than life! These days, Teddi is the machine instead of the machinist..."TheSex Machine" that is, in all three prodigious squirting video volumes! Teddi loves her fans and answers all her email personally. She gets so turned on reading her email. She says that her "virtual sex life" has never been better! Teddi loves to dance and entertain and she's back on the circuit, "Living her dream!"