404 Error Page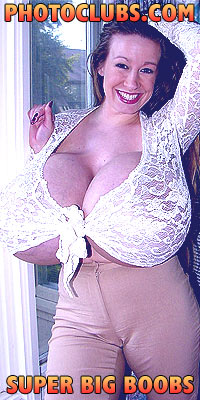 We Apologize for the Inconvenience
An Error Has Occurred Accessing the Requested Page!!!
Sorry! For the inconvenience, Requested Page Not Found. This may be the result of an outdated external link from another website or the requested page has been moved or renamed.
Don't Worry!! You are not here for nothing
We give you Good News…
The good news is that you've successfully discovered our Black Hole Point, but friendly Error Page.


Suggested actions:
Please check - If you typed the address; make sure the spelling is correct.
Note: Most addresses are also case sensitive.
If you clicked on a link from a category, there may be a problem with that link. You can use "Get assistance" below.
For information on what photoclubs.com offerings, start from the Huge Tits & Boobs – Home page details.
Get assistance
You can inform us about your experience through our Contact us page. This option lets you send an information request and tell us about a broken link. You will receive E-mail from us to help you find what you need.
Are you looking for something?
These are the closest pages containing your search Terms!!

PhotoClubs.Com
Home Page: Over 40 Giant Breast Women
Visitor's Preview: Preview Huge Tit Models
Featured Photos: FREE Pics of Giant Tits
Model Bios
Big Bust Video: Buy DVDs of Big Boob Action
Private Movies: Video of Massive Tits
FAQ
Support
Support Request Form
Express Join: See your favorite Huge Tit Model
Sitemap
PhotoGallery Girls (non-updating Clubs)
Bunny Glamazon
Honey Melons
Sugar Kane
Kitten Natividad
April Chest

Big Boob Model Free Tours
(Huge Tit Clubs that update twice a month!)
Chelsea Charms
Keisha Evans
Pandora Peaks
B.B. Gunns
Maxi Mounds
Donita Dunes
Lisa Lipps
Letha Weapons
Ashley Evans
Cindy Cupps
Summer Cummings
SaRenna Lee
Crystal Storm
Casey James
Lulu Devine
Plenty UpTopp
Teddi Barrett
XXXena
Colt 45
Tippi Topps
Dixie Bubbles
Heather Hooters
Ricki Raxxx
Fantasia
Savanna Staxx
Treasure Chest
Crystal Gunns
Kayla Kupcakes
Echo Valley
Patty Please
Shayne Fawntanna
Melody Foxxe
Colette Dupree
Windy Leigh
Lola Lane
Nikki Diamond
Kandi Cox
Sierra